Streaming video market leader Netflix has arrived in Switzerland, raising larger questions about building out bandwidth and keeping the internet a neutral playing field.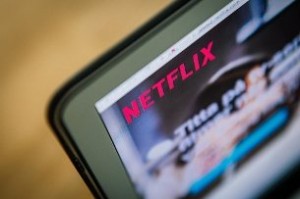 Ideally, a Netflix video in HD quality requires five Megabits per second (Mbps) of bandwidth, compared to less than one Mbps for sending an e-mail or two for browsing Facebook. A recent estimate found that 35% of all bandwidth consumed in American households during peak times – between 7 and 11 p.m. – is used by Netflix alone.
That's made customers demand ever-faster Internet connection speeds, and Internet Service Providers (ISPs) have had to build out and improve their networks as a result. In the United States, Netflix has reached agreements with several of the country's major ISPs to pay them for better access to the bandwidth required to stream its content optimally. Ziggo, a Dutch ISP, recently announced it would seek a similar deal. Advocates of so-called "net neutrality" – a free and open internet for all players – have cried foul, including Netflix CEO Reed Hastings.
"Without strong net neutrality, big ISPs can demand potentially escalating fees for the interconnection required to deliver high quality service," he wrote in a recent blog post. "The big ISPs can make these demands – driving up costs and prices for everyone else – because of their market position."
Last week, Netflix and several other websites, including Tumblr and Reddit, purposely slowed down their connection speeds to protest the actions of ISPs who charge them for increased broadband access.
So far, the United States' Federal Communications Commission (FCC) hasn't ruled on net neutrality or the practice of ISPs charging companies for access to bandwidth. In Switzerland, no ruling or law has been issued on that, either – although people like telecommunications lawyer and professor Simon Schlauri believe one is needed, based on his research into the issue.
"In my opinion, the signal is clearly that net neutrality will be regulated in some way in the European Union, the question is just how," he says. "We're quite a bit behind in Switzerland in that area. The internet service providers are still hoping that the whole thing will go away."
Swisscom is Switzerland's largest telecommunications provider and is majority-owned by the Swiss government. Carsten Roetz, spokesperson for Swisscom, tells swissinfo.ch that his company doesn't believe net neutrality laws are necessary.
"We are against the law because we think there is no need for it, as there's no discrimination towards internet companies in Switzerland," he says. "We would treat all operators and service providers equally and don't block any services – not on the fixed network, and not on the mobile network."
And, he adds, Swisscom is ready to meet the "challenges" posed by streaming.
"This year we're investing CHF1.75 billion ($1.86 billion) in our networks to offer more speed and more capacity – fiber networks and ultra-broadband networks," he says. "It's a significant investment we have to do because of customer demand. People are asking for higher bandwidth."
Legal loopholes
Besides the question of necessity, other arguments against a net neutrality law involve the fact that it would undermine free market competition. Plus, some point to the fact that Switzerland has a cartel law – a revision of which failed to pass the House of Representatives earlier this week – which would take care of any issues.
However, Schlauri doesn't think that's adequate.
"In the case of some companies, perhaps like Netflix, their market power might be large enough that competition will prevent net neutrality violations. In other words, I could see a case where they're strong enough against the service providers that the cartel law doesn't apply or can't be used."
And, in cases of small content or application providers, he says, "the cartel law might be applicable, but procedures are cumbersome" and smaller businesses often can't afford the long, drawn-out legal fight that would be required.
He points to the fact that some telecom providers currently offer their customers free data for services like WhatsApp online messaging as a sort of marketing measure. However, that leaves other, smaller providers of similar services at a disadvantage because customers have to pay for data to access them.
Netflix not worried
At the moment, perhaps because of his company's size and pull, Hastings told the Swiss media he isn't worried about any "dirty tricks" by Swiss telecoms, as one journalist put it, that might infringe on net neutrality.
"Such measures are used pretty rarely. In the US there was this issue with [ISP Comcast], but that had more to do with the fact that Netflix has been generating a third of the internet data usage. It will take several years before we're at that point in Switzerland."
In the wake of similar streaming video offerings announced by ISPs UPC Cablecom and Swisscom this week, Hastings also discussed his faith in competition and fair play in Switzerland in an interview aired on Swiss public television SRF.
Looking into legislation
That's not to say the Swiss government has been completely inactive on the net neutrality question. At a governmental level, a roundtable working group has been established consisting of, among others, representatives from the telecom industry, net neutrality advocates, internet companies and experts. Schlauri is also part of the group, which plans to release a report detailing each party's position on net neutrality by the end of the year. And, a parliamentarian has submitted a motion calling on cabinet to look into the issue, which has passed the House of Representatives but not yet the Senate.
Cabinet is also expected to weigh in on the issue in its upcoming telecommunications report, but Schlauri hopes they will wait to write it until the working group has submitted its findings. He finds it "difficult" that in Switzerland, the majority-government-owned Swisscom has a direct line to parliament and cabinet and could considerably influence their decisions.
"Cabinet hasn't expressly spoken out against net neutrality but you can sense a certain hesitation, despite the fact that there are laws about it on an EU level and the EU is seriously discussing tightening the law."
"There is a feeling in Switzerland that we probably won't need anything similar."
Netflix in Switzerland
Netflix's offering in Switzerland launched on September 18. The most basic subscription costs CHF11.90 per month and offerings are available in French and German, but not Italian.
The Swiss Netflix offerings combine those from the French and German markets, with most available in the original language with optional dubbing or subtitles. Currently, some 170 television shows are available, in addition to many movies.
Internet service providers UPC Cablecom and Swisscom have both announced plans to launch similar video streaming offerings.
By Veronica DeVore
Source: Swissinfo.ch